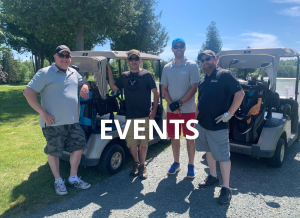 The winners were Lindsay Construction, pictured below
Will Chisholm, Isaac Dixon, Brady Soucy and Marc Dixon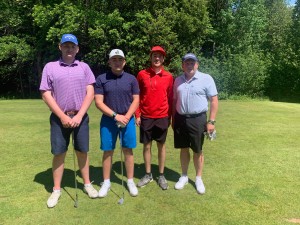 Golf Tournament 2022
The 16th annual Texas Scramble held on June 23 at Rockwood Golf Course
Thank you to our sponsors- Cooper Equipment, Arrow Construction, Gulf Operators, Irving Equipment, Control and Equipment, Bird Stairs, Sancton Access and Bird Stairs.
The lowest three teams are: #1 Lindsay Construction (-14), #2 Sancton (-11) and #3 Cooper Rentals (-9)
The most honest team:
Controls & Rentals
Closest to the Pin Male- Joe Mullet (Eddy Group)
Longest Drive Male-Colin Fisher (Conquest Engineering)
Hockey Tournament 2020
The 5th Annual Hockey Tournament was held on February 28, 2020, at the LBR.
​Thank you to all who could attend!