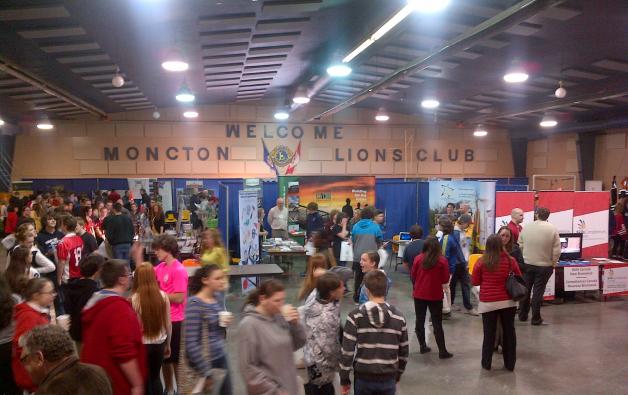 The provincial government of New Brunswick (Post-Secondary Education Training and Labour) has identified that the average age of apprentices in NB is of 27 years old. This shows a gap of 10 years from when Students graduate high school to when they enter an apprenticeship program.
Labour market forecasts indicate that in the next 10 years, 60% of employment in Canada (and NB) will be from the Trades and Technology. The province will be faced with a big challenge but we think we can prevent some of the negative economic repercussion of a skill shortage in the construction trades by promoting our trades and help facilitate the transition between high school and apprenticeship programs.
We looked at strategies with Post-Secondary Education Training and Labour and decided we could provide grade nine students some exposure to the Trades by having 4 trades career expos event per year, in different key locations of NB.
Why grade nine students?
In most cases grade nine students will have to make a choice as to enrolling in a trades course(s) for their grade 10 or 11 school year.
We will hold a public event for students of all ages, parents and teachers on one evening of our Building for the Future Trades Career Expos. Watch for it on our calendar!
High School graduation year for most of these grade nine Students will coincide with the start of a skill shortages for certain trades in NB. We want to make sure we maximize their exposure to these occupations and link them with Industry from a young age.
What is different with these Trades Career Expos?
These events are industry lead. Students and school representatives will get a chance to connect with employers of NB, talk to certified journeyman and try a trade. Yes, all of our booths will have a hands on approach!
When, where?
We have partnered with Skills Canada to bring awareness to the schools in N.B.